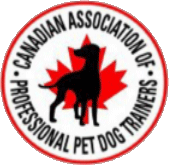 With over 30 years of com­bined hands-on expe­ri­ence, our team of train­ers have suc­cess­fully estab­lished a fair and humane phi­los­o­phy towards train­ing; which gets results! Proper train­ing is very impor­tant, we prefer to work one-on-one with each dog.
​
Train­ing will teach your dog to be a well behaved mem­ber of your house­hold and society.
Our advanced classes bring train­ing to a whole new level. Three minute sit stays, five minute down stays, long dis­tance work, and off leash work.
We will always train both the dogs and their own­ers to ensure that they learn to work together through the train­ing process and through­out their lives.